Chiropractor Joanie Winstead D.C.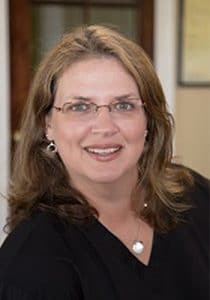 Dr. Joanie Winstead is a native of Carthage, Mississippi, is a graduate of Palmer College of Chiropractic in Davenport, Iowa and has been in private practice in Carthage, MS, since 2004. Dr. Winstead opened her Jackson office in 2014, specializing in Functional Neurology. Dr. Winstead is completing Post Graduate course work towards her Diplomate in Chiropractic Neurology at the world-renowned Carrick Institute. Presently enrolled in Functional Medicine University, Dr. Winstead is also completing coursework towards a postgraduate certification in Functional Medicine. During the last 5 years, she also has in excess of 150 hours training through Apex Energetics in Functional and Metabolic Medicine including Functional Blood Chemistry, Functional Endocrinology, Neurotransmitters and the Brain, and Mastering the Thyroid.
Dr. Winstead completed another postgraduate program, the Master's Class in the Functional Neurology and Functional Medicine of Peripheral Neuropathy as well as the Functional Neurology and Functional Medicine of Diabetes as taught by Dr. David Clark, DACNB in Dallas, TX.
Dr. Winstead is a member of Dr. Michael L. Johnson's, NeuroMetabolic Super Group, in which she consults with 500 functional neurology doctors on cases of chronically ill patients. Dr. Johnson is the author of, What Do You Do When the Medications Don't Work, A Non-Drug Treatment of Dizziness, Migraine Headaches, Fibromyalgia and Other Chronic Conditions and You Can Beat Thyroid Disorders Naturally, among others.
In her spare time, Dr. Winstead enjoys travel and spending time with her family.
---
Tony Templeton - LMT #1442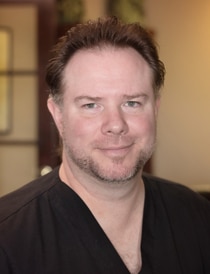 Tony has been practicing massage since 2009 and has been a massage therapy instructor in the past. He is specifically trained in Synergetic Myofascial Therapy. His goal to create ease of motion for clients who have chronic injuries or postural misalignments held by muscle or connective tissue. Clients are instructed to wear athletic clothing for the massage.
---
Tonya Blough - LMT #1068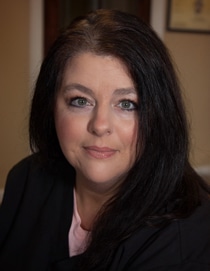 Tonya has been trained in a variety of massages. She has been practicing since 2007. Her therapy has helped people relieve the pain from injuries, stress, car accidents, and body discomfort, as well as maintain good bodily and mental health.
OFFICE HOURS
---
Monday
8:00am - 5:00pm

---
Tuesday
8:00am - 4:00pm
---
Wednesday
8:00am - 5:00pm
---
Thursday
8:00am - 4:00pm
---
Friday
By Appointment
---
Saturday
Closed